Tap into an International audience of Mobile, Tablet, and Console Gamers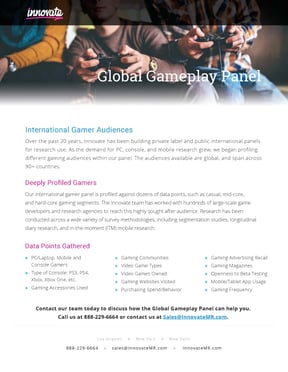 Over the past 20 years, Innovate MR has been building private brand label and public international panels for research use. As the demand for PC/Laptop (and later console, mobile and tablet) research grew, we began profiling different gaming audiences within our panel.
The audiences in our Global Gameplay Panel are on an international level. In this document, you can review what this entails and what is available for your research.