Family Insights from a Diverse Parenting Panel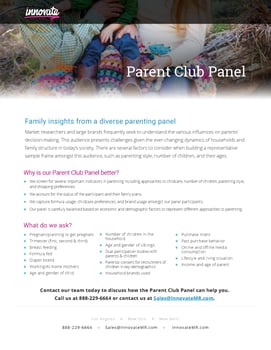 Market researchers and large brands frequently seek to understand the various influences on parents' decision-making. This audience presents challenges given the ever-changing dynamics of households and family structure in today's society. There are several factors to consider when building a representative sample frame amongst this audience, such as parenting style, number of children, and their ages.
Complete the form to the right to download our Parent Club Panel brief and learn more about how we recruit for family insights.