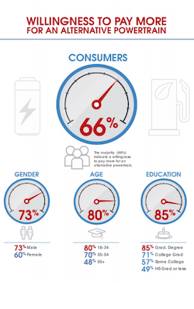 We've just released a new Consumer Automotive Report from a survey of our consumer panel. The responses identified key consumer themes and insights, including:
Willingness to pay more for an alternative power train

Time spent researching online

Importance of free maintenance




Sign up for a complimentary report with infographics.
Founded in 2014,

Innovate Market Research

is a global research supplier that specializes in survey responses for a wide array of consumer segments such as automotive, travel, banking, retail, and consumer technology. The company has its own proprietary panel of consumers and has completed millions of consumer and business surveys.